g
Hike Length (roundtrip)
2.6km
About The
Waterfall
Christie falls is a spectacular gift situated on the edge of the area known as Fintry protected area. Fintry provincial park is at the east end of the shorts creek canyon where it opens onto okanagan lake below westside rd. and features the very popular shorts creek waterfall.
---
How To Get To
Christie Falls
Heading north from West Kelowna, Take Westside Road driving alongside the lake for a few minutes until passing Bear Creek provincial park where you will turn left onto Bear Lake Main Road. Follow this road for about 11km where you will turn right onto another forest service road which is right before the sign that says "Bear Lake Ahead". Just keep on this road until you come up to a reservoir called Big Horn Lake. As you are driving along this lake take the first road on your right called Terrance Lake Road. This road will take you to the parking lot where you can begin your hike. There are a couple steep parts of this road right before you get to the parking lot which smaller cars might have trouble with.
W
overnight camping
Not Allowed
3
cell signal
Signal Unavailable
V
bathroom
Bathroom Unavailable
C
power outlet
Power Outlets Unavailable
REVIEWS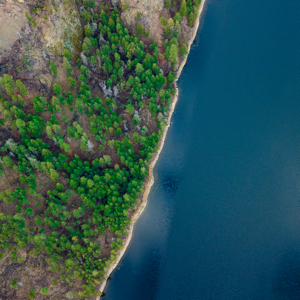 trailfinder
Love it here! Excellent hike that is quite strenuous at times, not the best for the elderly as it has a part where you need to rappel down a rope. Worth it for the waterfall and the view!
Published: Feb 7th 2018
Last Edit: 2 months ago, by coltonadaway
okanaganadventurer