g
Hike Length (roundtrip)
4.27km
About The
Hike
A hike offering great views of Okanagan Lake, Kalamoir park provides a walkway through the black cottonwood forest over remnants of ancient volcanic disruptions.
wildflowers are in bloom during the summer and include arrowleaf balsamroot and sagebrush mariposa lilies, the Oregon grape comes into bloom late August. prickly cactus pear and poison ivy are present in the park - please watch where you tread. the trail is also great for bird watching.
birds are prominent in the park for birdwatchers and sightings include that of the great horned owl. bears and other animals can be active in the area, in 2009 a cougar was found and shot after attacking a dog. dogs are allowed on a leash and there is a dog park located near the shoreline.
---
How To Get To
Kalamoir Park
This trail can be accessed via Kalamoir beach at the end of Collens Hill Road in West kelowna.
W
overnight camping
Not Allowed
REVIEWS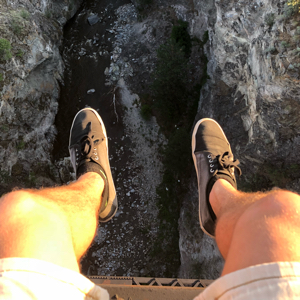 okanaganadventurer
Really easy flat trail along the lake with other options to climb the mountain. Great views at the top, my kids love going here.
Published: Feb 7th 2018
Last Edit: 2 months ago, by tyler.reynolds
tyler.reynolds