g
Hike Length (roundtrip)
4km
About The
Hike
Named after a wildfire that wiped out the mountain in the 19th century leaving only snags that looked like pins, this mountain provides excellent views of the city and okanagan lake.
There are several steep sections and with loose gravel on the trail it is advised to bring a hiking stick or appropriate footwear to prevent slipping, especially downhill. if you plan to hike in the spring, snow packs may still be around also making for a slippery trail.
The moderate climb takes around an hour and if you follow the red #3 markers you will get to the peak, the yellow #2 takes you straight ahead. once at the top you have an excellent view and a great spot for a break or a picnic.
Wildlife including deer, garter snakes and grouse has been spotted in the area. In recent years, residents of the city have been alerted to be on bear watch during the summer seasons due to the spawning of salmon nearby.
---
How To Get To
Pincushion Summit
In Peachland head up the hill via Ponderosa Dr. and take that road all the way up where there is a small lot to park in and the trail begins from there
3
cell signal
Signal Available
V
bathroom
Bathroom Unavailable
C
power outlet
Power Outlets Unavailable
REVIEWS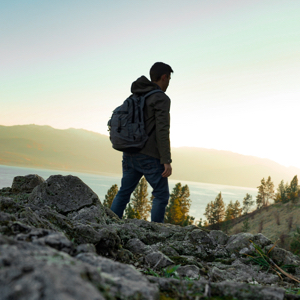 theoutdoorist
Definitely not an easy trail in my opinion but very enjoyable and beautiful views, well worth the effort!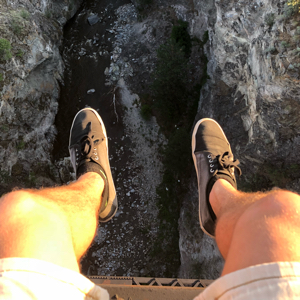 okanaganadventurer
Not an easy trail in my mind. Length was not challenging, but a fairly steady incline, the footing was a bit loose and sandy, so when combined with narrow steep trails I wouldn't bring anyone here who isn't very steady on their feet. Ascent wasn't too challenging but the descent was a bit slippery! Very nice view of the valley when you reach the Canada Flag.
Published: Feb 7th 2018
Last Edit: 2 months ago, by tyler.reynolds
tyler.reynolds